WANT TO UNDERSTAND EQ BETTER?

This course will help you use EQ's at a higher level to make your tracks sound amazing.
You'll get a crystal-clear understanding of the options for EQ's and Filters, so you know which one to use in every situation.
You'll also learn about the important frequency ranges like midrange, highs, lows and sub-bass, so you can bring out the best of each sound in your mix.
This is real audio engineering specifically for electronic music, with a pack of quick-start presets to get you going.
Put your headphones on and watch this video to hear the difference that EQ'ing makes.
MAKE YOUR TRACKS SOUND PRO
Here's what you'll be able to do after this course:

Easily dial in the right frequencies for your sounds
Cut the mud out of your mix
Develop your own unique sound without going crazy
Stop spending 4 hours EQ'ing your snare drum...
Make your tracks sound crisp, bright and DEEPER than ever before
Get that big, clean pro sound

GET THE SOUND YOU WANT
Here's a look at the exact presets you can use to dial in great sound right away.
These give you the right frequencies to cut and boost on your kick drums, basslines, subs, synths, beat loops and even vocals.
EASY DOWNLOAD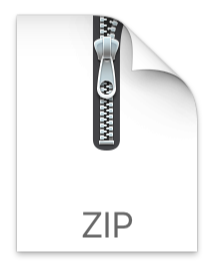 You get a group of .adv files that you can drag right into your Ableton User Library.
All you have to do is drop them on your instruments and hear your mix snap into focus!
They're designed for the sounds we use most in electronic music, so you get help with what you actually need.
---
FULL INSTALLATION TUTORIAL
Don't worry if you haven't worked with presets before. It's really easy and there's a video tutorial to guide you through the installation process.
---
EQ REFERENCE LIBRARY

There's more!
In addition to the preset pack, you get more than 30 pages of reference materials to help you learn WHY we use each frequency on each sound.
(Some of these are in use right now at the University level.)
Intro to EQ's [VIDEO Series]
The Frequency Landscape [PDF]
EQ & Filter Types [PDF]
Equalization Spreadsheet [PDF]
Frequency & Pitch Chart [PDF]
The Essentials of EQ & Filter [PDF]
The Secrets of Spectrum [VIDEO]
You're getting real audio engineering advice and pro tips that apply far beyond Ableton.
What you learn will apply to the EQ's on mixing boards, DJ mixers, PA systems, analog hardware, VST synths, and in every DAW you meet for the rest of your life!
That's an amazing value for an essential topic you need to know.
SYSTEM REQUIREMENTS
You need Ableton Live9 or Live10 to use the Presets
You need a basic understanding of how to use Ableton (for example using the Ableton browser, Device View and FX racks)
You need a good pair of headphones or studio monitors to hear the difference that EQ makes in your music

WHAT'S INCLUDED
When you buy this course, you are getting a pack of presets for Ableton EQ8 and a set of lessons on EQ and Filter.
The lessons are hosted on this site in PDF and video format.
You use the presets by dragging them from your user library onto the channels in your mix.
These are not interactive Session Lessons (the guided Ableton Projects).

THERE'S NO RISK
If you complete this course and for some reason it does not help you, just let me know and I'll give you a refund.
Stop wasting time hunting for the right frequencies, and start dialing in juicy EQ settings on your sounds!
HERE'S HOW TO START
Checkout using the secure payment portal
Read the Terms of Service and check the box
Choose your payment method
Enter your info and complete your purchase to get instant access