Snap Your Mixes Into Focus

Most people have a hard time getting past the first level of using EQ's.
Everyone can twist knobs on a DJ mixer, but how do you get into deep EQ like we use in studio production?
This EQ course helps you understand WHERE to listen, HOW to listen, and WHAT to listen for, so you can make the best decision with your EQ's.
That means your tracks snap into focus and your mixes sound pro.
It means you don't get so frustrated trying to EQ your tracks.
And it saves you a ton of time in the studio.
This is essential production knowledge that will stay with you for life.
Check out the preview video to see what you get inside.
Make Your Tracks Sound Pro
Here's what you'll be able to do after you take this course.

Easily find the right frequencies to cut and boost for every sound in your mix
Make your tracks sound crisp, bright, spacious and DEEP
Feel your kick drums hit hard like you want them to
Stop spending 4 hours EQ'ing your snare drum
Know which EQ type to use on every sound, without endless experimenting
Understand the numbers for all the important frequency ranges like midrange, highs, lows and sub-bass.
Dial in your EQ's fast without getting lost
Avoid the usual noob mistakes that wreck your Gain Staging
Make your mixes sound more Professional than ever before
Designed For Electronic Music
Here's a look at the exact presets you get. They're designed to work with the sounds we use most in electronic music.

Save Time In The Studio
These presets give you a starting place for EQ'ing your kick drums, basslines, subs, synths, beat loops and even vocals!
You don't have to waste time hunting for the right frequencies to cut and boost.
And the lessons tell you WHY we make these EQ decisions, which means you'll know what to do with new sounds in the future.

Real Audio Engineering Lessons

Cut through the confusion about all the different kinds of EQ's and Filters.
These text and video lessons will help you understand the basics of EQ that nobody ever seems to mention, like:
What's the range of human hearing?
What do the numbers in Hertz correspond to?
What kind of EQ do I need to use, and why?
This is university-level material that will fill in the gaps in your EQ experience and let you confidently choose the right EQ.
The lessons take you through the different EQ types, how to apply them on different instruments, and how to use Spectrum Analyzer to see the exact frequency you are hearing.
This will allow you to pinpoint the exact frequencies you need to work with, instead of hunting around for hours wondering if you're doing it right.
Learn To EQ Properly
Smash that green button and start learning the right way to use EQ's.
Let's make your mixes pop out in 3D!
You're getting real audio engineering skills that are going to last a lifetime.
Instant Access
All the material is waiting for you on this member's site with instant access.
You get a group of .adv presets that you can drag and drop on your tracks right away.
Then you can review the text lessons, videos, and quick reference guides for help when you need it.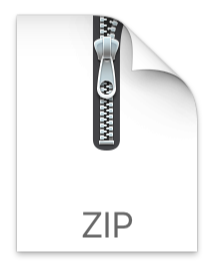 Don't worry if you haven't worked with presets before. It's really easy and there's a complete video tutorial to guide you through the installation process.
System Requirements
You need Ableton Live9 or Live10 to use the Presets
You need Standard or Suite version (Intro version does not have the EQ8 Device)
You need a basic understanding of how to use Ableton (for example using the Ableton browser, Device View and FX racks)
You need a good pair of headphones or studio monitors to hear the difference that EQ makes in your music

What's Included
A set of in-depth lessons in PDF and video format
A pack of presets for Ableton EQ8
24-7 access to the materials on this site
Full Installation instructions
Email support for any questions (steve@mixitecture.com)
Track feedback in the Mixitecture Facebook group

There's No Risk
If you complete this course and for some reason it does not help you, just let me know and I'll give you a full refund.
Make Your Mixes Sound Pro
Stop wasting time hunting for the right frequencies.
Start dialing in juicy EQ settings to make your mixes snap into focus!
Sign up now and get to the next level with your EQ'ing!